eng_ახალი ამბები
Chkhorotsku connect Martvili Municipality with asphalt road
2018-06-07 12:40:00
Construction of new road is underway in the village of Akhuti, Chkhorotsku Municipality.
Within the framework of the project, the asphalt road will be laid from Akhuti center to Nogha border. At this stage, covering of the first layer of asphalt is under way.
The project is financed by the Regional Development Fund and the local budget is 377 000 GEL.
The works started in April of this year and will end in September.
Chkhorotsku will contact Martvili municipality with this way.
პროექტ დაიჯესტი
Poto Galery
რეგიონის რუკა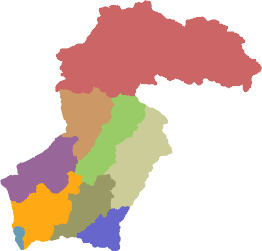 News calendar
ბანერები