Press release
For the attention of citizens!
2020-03-18 13:16:00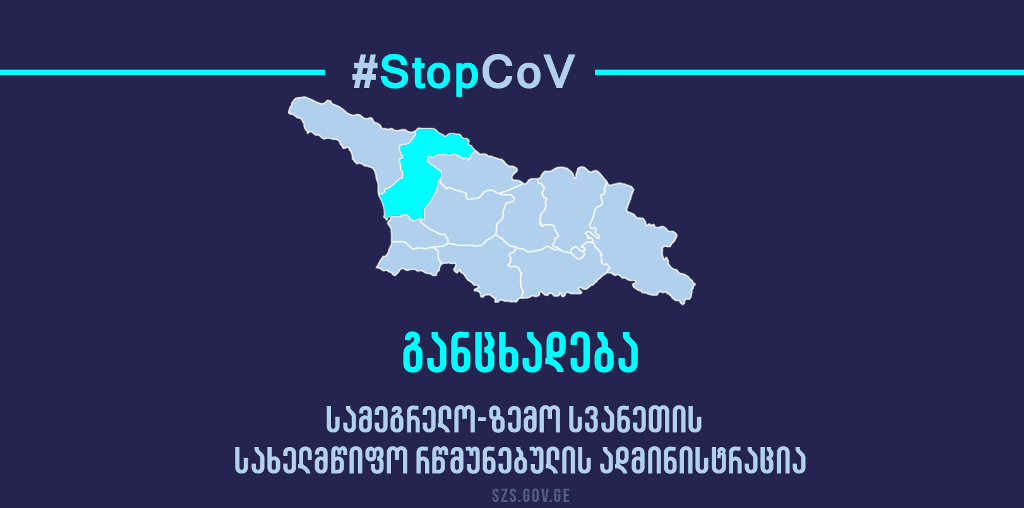 In accordance with the Government's decision on Coronavirus, provision of certain services will be restricted in municipalities, there will also be no more commission or council meetings attended by citizens.
We urge citizens to keep away from visiting Civil Service Bureaus if not for an unavoidable necessity! Which will continue to operate in a limited way.
Social and health care, services and the functioning of the municipal service - free canteens will not be stopped. Infrastructure works and implementation of other services will continue on a regular basis.
Please everyone, take maximum responsibility and pay special attention to the advice and recommendations of the field specialists: #StopCov
For more information contact us by hotline number and e-mail, as well as on our official Facebook page:
The State Representative Administration of Samegrelo-Zemo Svaneti
☎ hot line: 599 62 65 61; 591 44 75 41
✉ e-mail szs@szs.gov.ge
▶ Facebook: https://bit.ly/2TKtEMJ
City Hall Of Zugdidi Municipality: ☎ hot line: 591 44 75 46 ✉ e-mail zugdidismeria@gmail.com Fb: https://bit.ly/2TIlNPO
Municipality of Poti City: ☎ hot line: 0493 22 12 95, 591 41 75 20 ✉ e-mail: info.poti@poti.gov.ge Fb: https://bit.ly/39Ggiqt
City Hall Of Martvili Municipality: ☎ hot line: 599070392; 599030663 ✉ e-mail martvilismeria@gmail.com Fb: https://bit.ly/38MgPWq
City Hall Of Senaki Municipality: ☎ hot line: 599 07 74 64 ✉ e-mail senakismeria@gmail.com Fb: https://bit.ly/2Q8mG24
City Hall Of Khobi Municipality: ☎ hot line: 599856099 ✉ e-mail: office@khobi.gov.ge Fb: https://bit.ly/2wOeCww
City Hall Of Abasha Municipality: ☎ hot line: 599 85 58 12; 599 44 88 58 ✉ e-mail: abashismeria@gmail.com Fb: https://bit.ly/2IMhSep
City Hall Of Chkhorotsku Municipality: ☎ hot line: 599850175, 599856577, 599856565 ✉ e-mail: info.gamgeoba@gmail.com Fb: https://bit.ly/2W9iFOr
City Hall Of Tsalenjikha Municipality: ☎ hot line: 599647050 ✉ e-mail: tsalenjikhismeria@gmail.com Fb: https://bit.ly/39Ke2P7
City Hall Of Mestia Municipality: ☎ hot line: 599 85 55 52, 599 85 55 25 ✉ e-mail: gamgeobamestia@yahoo.com Fb: https://bit.ly/3aOcFij
Ministry of Health ☎ hot line: 1505 Disease Control: ☎ hot line: 116 001
პროექტ დაიჯესტი
Poto Galery
რეგიონის რუკა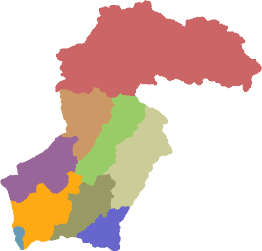 News calendar
ბანერები