Press release
New water supply systems arrangement are actively underway in the village Muzhava
2019-10-31 13:41:00
United Water Supply Company continues to arrange internal water supply and sewage infrastructure in the municipalities. This time, New water supply systems arrangement are actively underway in Samegrelo-Zemo Svaneti Region, village Muzhava of Tsalenjikha Municipality.
The existing water pipe in Muzhava is amortized, due to an outdated network, water losses are frequent.
The works envisage replacement of existing amortized network up to 3 km with new pipes, wich will be reduced water losses.
On the project will be spent 1 078 401 GEL. Work will be completed in February 2020.
პროექტ დაიჯესტი
Poto Galery
რეგიონის რუკა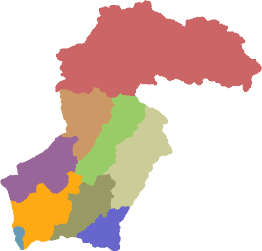 News calendar
ბანერები