Press release
Alexander Motserelia attending CPMR General Assembly
2019-10-17 12:20:00
The State Representative of Samegrelo-Zemo Svaneti Alexander Motserelia is attending the 47th General Assembly of Maritime Regions.
The CPMR (Conference of Peripheral Maritime Regions) is an international conference in Palermo (Sicily, Italy).
Topics of European Neighborhood Cooperation in Economic and Tourism issues were discussed at the CPMR General Assembly. At the conference also reviewed the waste management, Maritime policy, climate change and energy issues.
Alexander Mosterelia will hold face-to-face meetings with leaders of different countries within the Assembly to discuss issues of cooperation.
The General Assembly of the Maritime Regions is attended by the President of Italy, Sergio Mattarella, the chairmen of the various committees of the European Parliament, the ministers and heads of regions of different countries.
CPMR Unites 24 countries, around 160 regions, as in the European Union, as well as abroad. The platform was created in 1973 and is largely focused on social and economic issues and maritime policy. Also among the important issues of the Association are European governance, energy and climate change, neighborhood policy and development.
The CPMR's has great contribution to the development of regional development priorities. It constantly supports the strengthening of the regions' role in European governance. Since 2000, the CPMR has actively supported the idea of "European integration". It has also been actively lobbying the important issues for regional policy. The main and important activity that the Association has been doing to date is to: To put forward various initiatives at EU level for the regions in need of attention, which may lead to the development of the regions and increase the employment rate.
პროექტ დაიჯესტი
Poto Galery
რეგიონის რუკა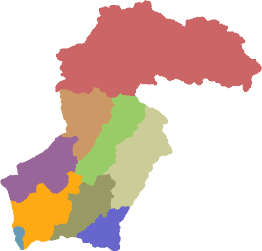 News calendar
ბანერები