Press release
''Honey Sachino'' delivered beehives to damaged beekeepers of Chuberi
2018-07-12 17:23:00
The agricultural cooperative "Honey Sachino" delivered disaster affected beekeepers 30 cm bee families.
In the year 2017, more than 1000 bee families in the cooperative "Honey Sachino" have been destroyed by Rioni river.The cooperative was able to restore farming through state assistance and involvement in various programs.
"The Cooperation has enabled the members of the cooperative" Honey Sachino "to deal with the natural disaster and restore the farm. Cooperative "Honey Sachino" has been established as a powerful subject that has high social responsibility and ability to help the beekeepers affected by natural disaster, "said George Misheladze, chairman of the Agricultural Cooperative Development Agency.
პროექტ დაიჯესტი
Poto Galery
რეგიონის რუკა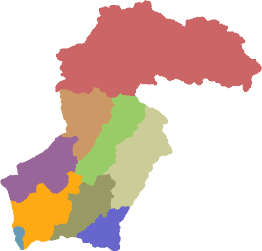 News calendar
ბანერები