Press release
Complex rehabilitation of Konstantine Gamsakhurdia's Museum in Abasha
2018-07-20 15:40:00
Konstantine Gamsakhurdia's museum will be rehabilitated in Abashash Municipality.
The concept of development envisieges to set up Gamsakhurdia's Museum in several zones: Visitor reception, information, museum-exhibition zone where the visitors' reception area will be located.
The main theme of the complex will be arranged in the modern type of infrastructure.
Gamsakhurdia's family memorial environment will be reconstructed according to the 19th century ethnography. Exhibition Hall will be dedicated to the expanation of the writer's life and creativity;
The special place will be dedicated to the Declaration of Independence of Georgia where visitors will be able to purchase their own signature and souvenirs on the copy of the Declaration of Independence.
Memorial Stella of the Act of Restoration of Georgian Independence will be arranged on the territory of museum complex.
პროექტ დაიჯესტი
Poto Galery
რეგიონის რუკა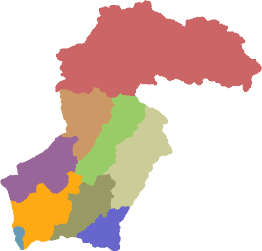 News calendar
ბანერები