Press release
New Motorway built in village Sagvichio, Khobi Municipality
2018-07-13 18:23:00
Construction of new motorway is underway in the administrative unit of Sagvichio in Khobi municipality.
In accordance with the project:
Cement-concrete cover will be laid at 3 770 meters;
The entrances, pipes and iron grids will be arranged in the yards;
3 units of heavy equipment work on site.
15 people are employed.
The road construction started in May and will be completed by the end of August.
The project is being implemented with the funding of the projects to be implemented in the regions and co-financing of the local budget.
The cost of the project is 1 million 86 thousand GEL.
პროექტ დაიჯესტი
Poto Galery
რეგიონის რუკა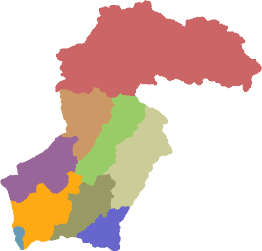 News calendar
ბანერები