Press release
Cornfield areas spraying started in Samegrelo
2018-06-20 16:00:00
In order to protect maize from the Asian pests, cornfield area perimeters spraying processing started in Samegrelo.
On the first stage, spraying processing is underway in Abasha Municipality, so-called "Anjeli Massive". 12 units of specialized equipment are mobilized. In the middle of July, processing of large areas of maize is planned. Also, in order to avoid the spread of Asian pests in agricultural crops, 60,000,, get and destroy" stations have been installed in the forest perimeter, buffer zones and surrounded protected areas.
In municipalities of Samegrelo, Guria, Imereti regions and Adjara Autonomous Republic where the pest is marked, thermal mist technology and cold spraying is carried out in everyday manner. By the time of thermal mist technology, 200, hectares of land have been sprayed, 5200 hectares with cold spray. Measures were conducted in 382 villages of 22 municipalities.
პროექტ დაიჯესტი
Poto Galery
რეგიონის რუკა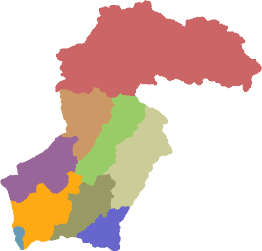 News calendar
ბანერები