Press release
Rehabilitation of Shua khorga-Kulevi road underway
2018-06-20 12:38:00
Rehabilitation of the road connecting Shua kariata- -Kulevi road in Khobi Municipality is underway.
16 kilometers road will be laid with Asphalt-concrete double layer;
The road will be fully restored, road passes, entrances to the yards, public transport stop places, autopavillions, artificial buildings, culverts, cuvets, speed barriers and road signs will be installed.
20 people are employed on the works.
Motor Road Project is implemented by Roads Department of the Ministry of Regional Development and Infrastructure of Georgia.
The cost of the project is 7 million 688 thousand GEL.
პროექტ დაიჯესტი
Poto Galery
რეგიონის რუკა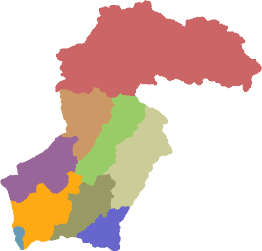 News calendar
ბანერები