Press release
Renovation of Maltakva Resort and Recreation Zone in Full Swing
2017-03-22 21:37:00
The first construction phase along the Maltakva coastline in Poti is about to be finalized, the site of ongoing works was visited today by Georgian Prime Minister Giorgi Kvirikashvili. The Maltakva coastline already has a renovated beach three kilometers in length. After the completion of the project, Maltakva will feature a fully functioning 7-kilometer beach.

According to the Prime Minister, the renovation of the Maltakva resort and recreation zone will make a tremendous contribution to bettering the environmental situation and the development of tourism in the Maltakva resort zone.

"It will become one of the most important tourism directions. We have serious plans for Poti. It is a historic city, and its potential must be put to use," the Prime Minister said.

The 18,500,000 GEL Maltakva coastline reconstruction project is financed by the fund for supporting regional projects. The construction works employ 15 people, and the project will be finalized in 2018.
პროექტ დაიჯესტი
Poto Galery
რეგიონის რუკა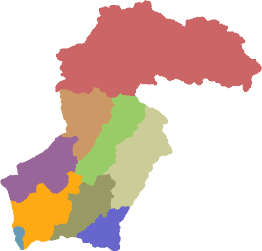 News calendar
ბანერები